Zurück aus dem Urlaub wartete schon mein Paket von Around the Collar aus New York, dass netterweise von Britt Bachmayer-Ernst mitgebracht wurde auf mich.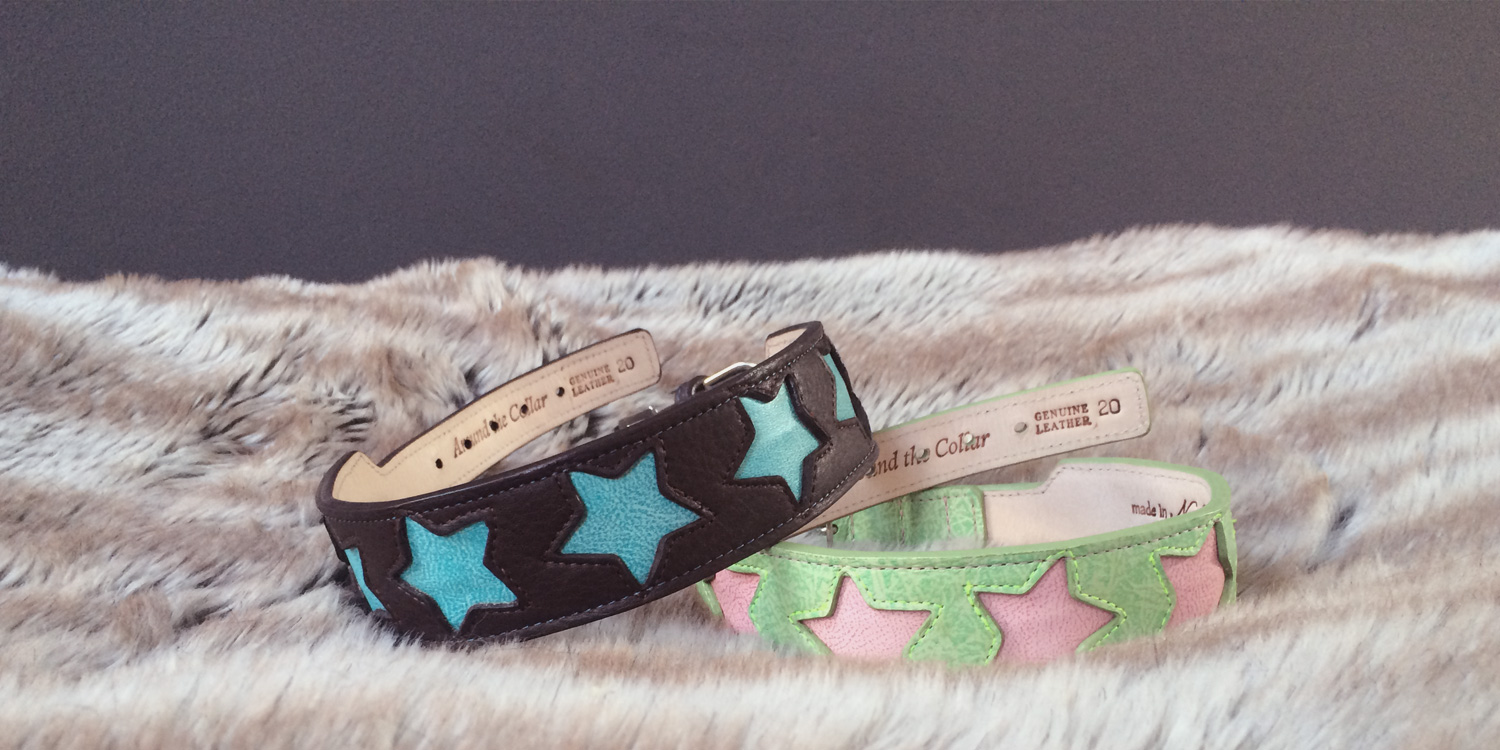 Seltsamerweise bin ich ein extremer Halsbandfetischist und das obwohl Apple und Brooklyn so gut wie nie eines tragen. Morgens an der Alster zwecks Wassertauglichkeit das gute Biothane Teil, beim Dummytraining brauchen sie keines, aber es ist wohl wie mit Schuhen bei uns Frauen, brauchen tun wir keine aber trotzdem ist der Schrank voll.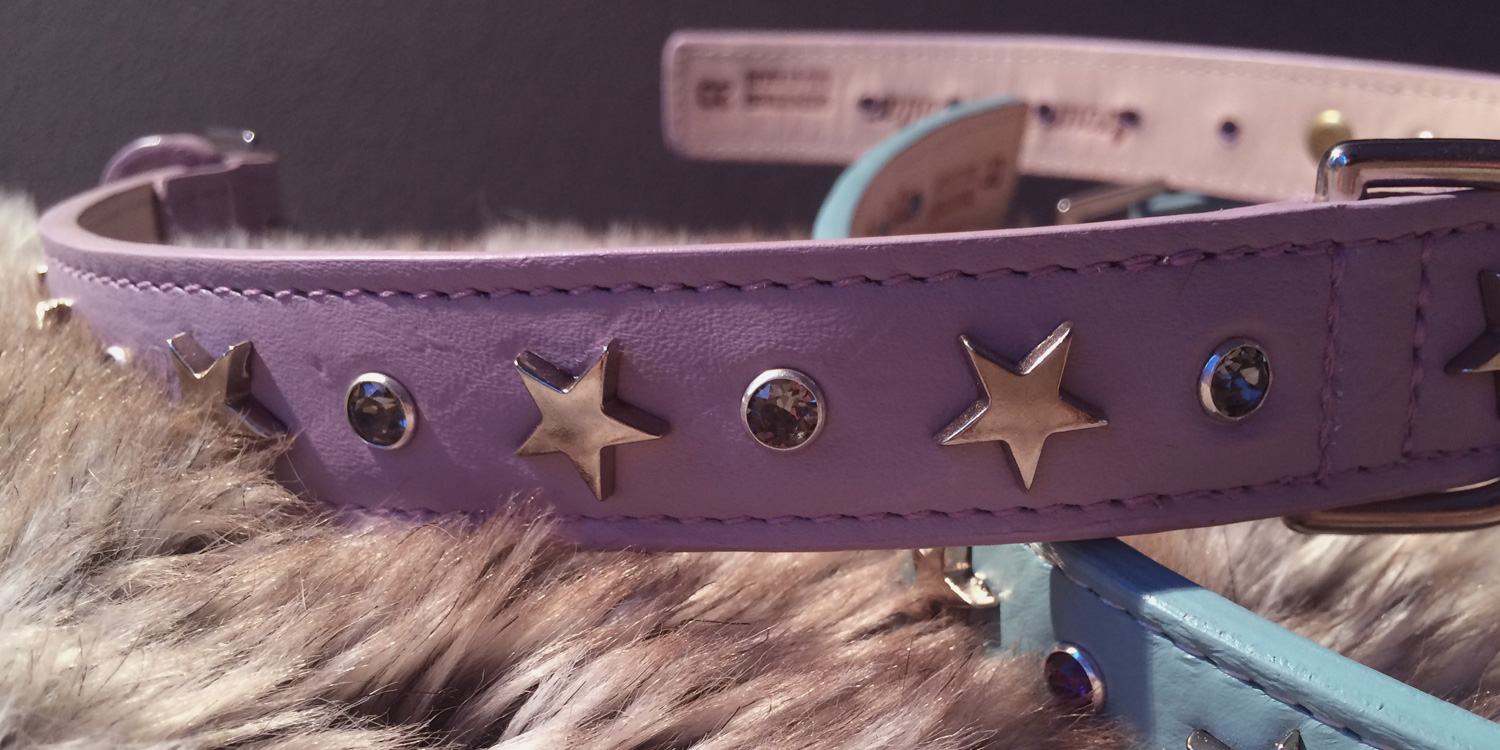 Als vor einiger Zeit meine Freundin Katja mit ihrem Mann mega schöne Halsbänder aus New York mitgebrachten, war es um mich geschehen. Am liebsten hätte ich jedes Halsband noch als Gürtel und als Armband.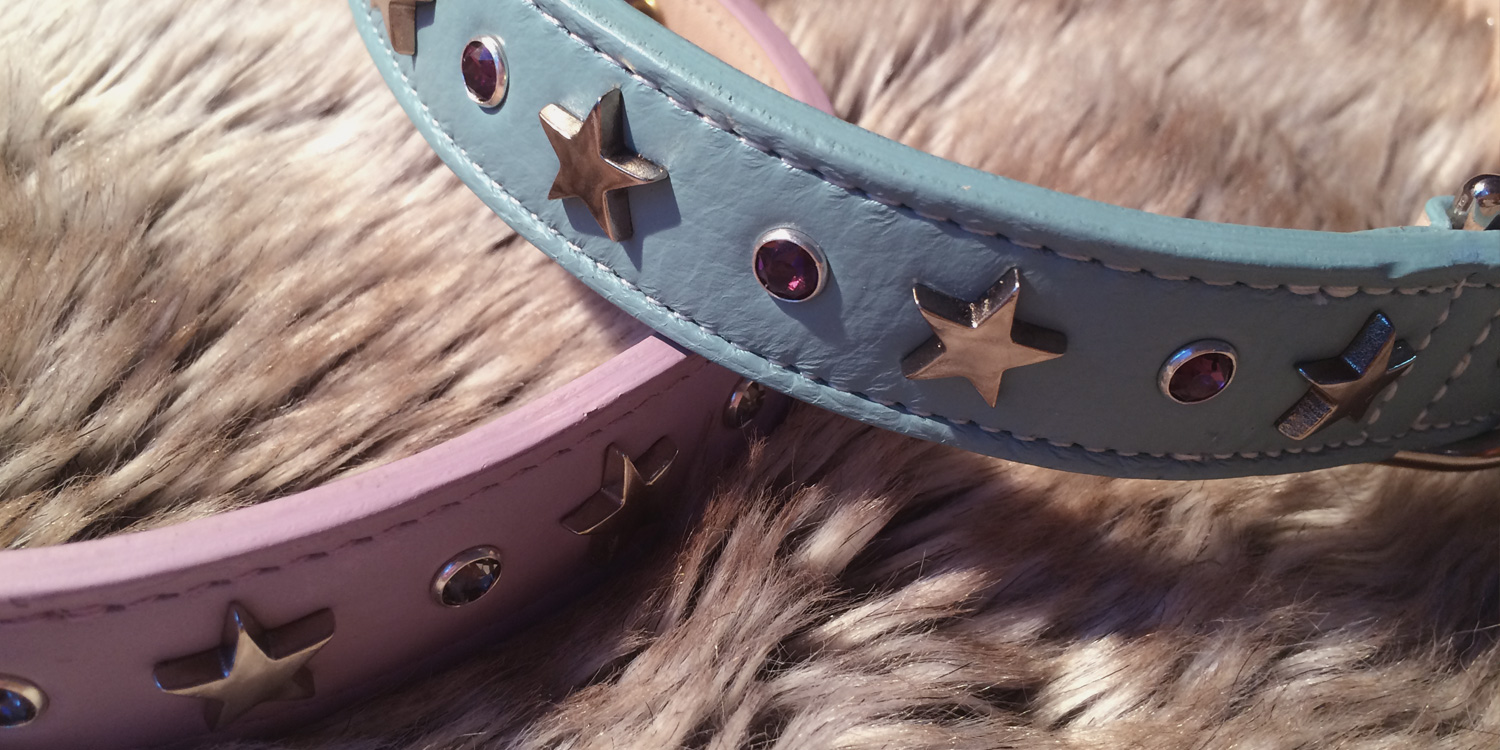 Das schöne ist aber, die sehen nicht nur Hammergeil und individuell aus, nein sie sind auch unverwüstlich. Der Senior Cajus von Dogfaible hat seins seit sieben Jahren, die Swarovski Steine sind zwar vom Sand schon stumpf gescheuert, was sie aber nicht minder gut aussehen lässt und das Leder riecht null nach Hund.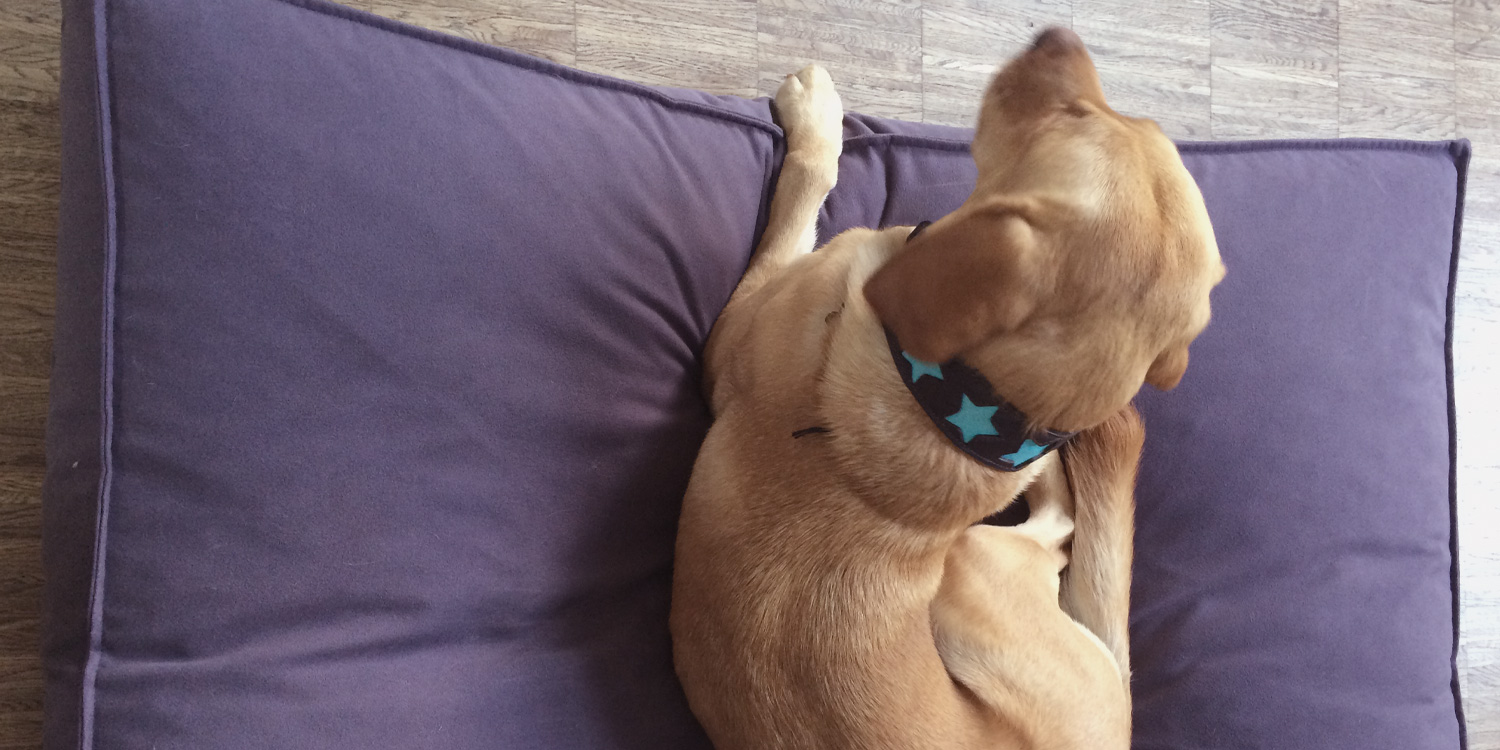 Und glaubt mir, ich habe schon unzählige Halsbänder ausprobiert, von keinem war ich je so begeistert wie von den Halsbänder aus New York. Mag sein, dass es an der Stadt liegt, aber ich glaube eher an der tollen Verarbeitung und an der wahnsinnig sympathischen Sharon Binder Romero von Around the Collar.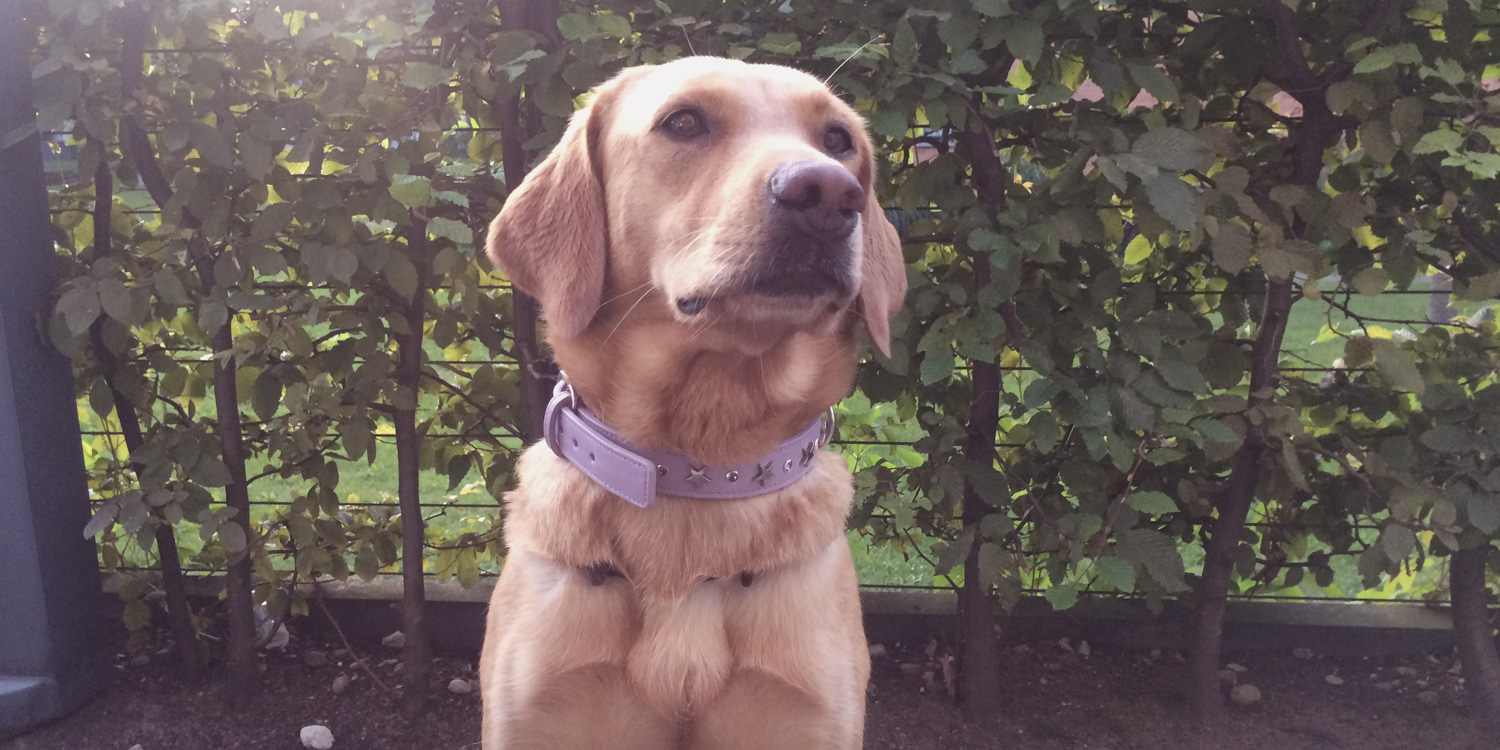 Marc war so nett mir ihre Mail Adresse zu geben und das war der Startschuss zu einer wundervollen bereichernden Kommunikation und hoffentlich könnt ihr auch bald bei mir im Blog die Halsbänder erwerben.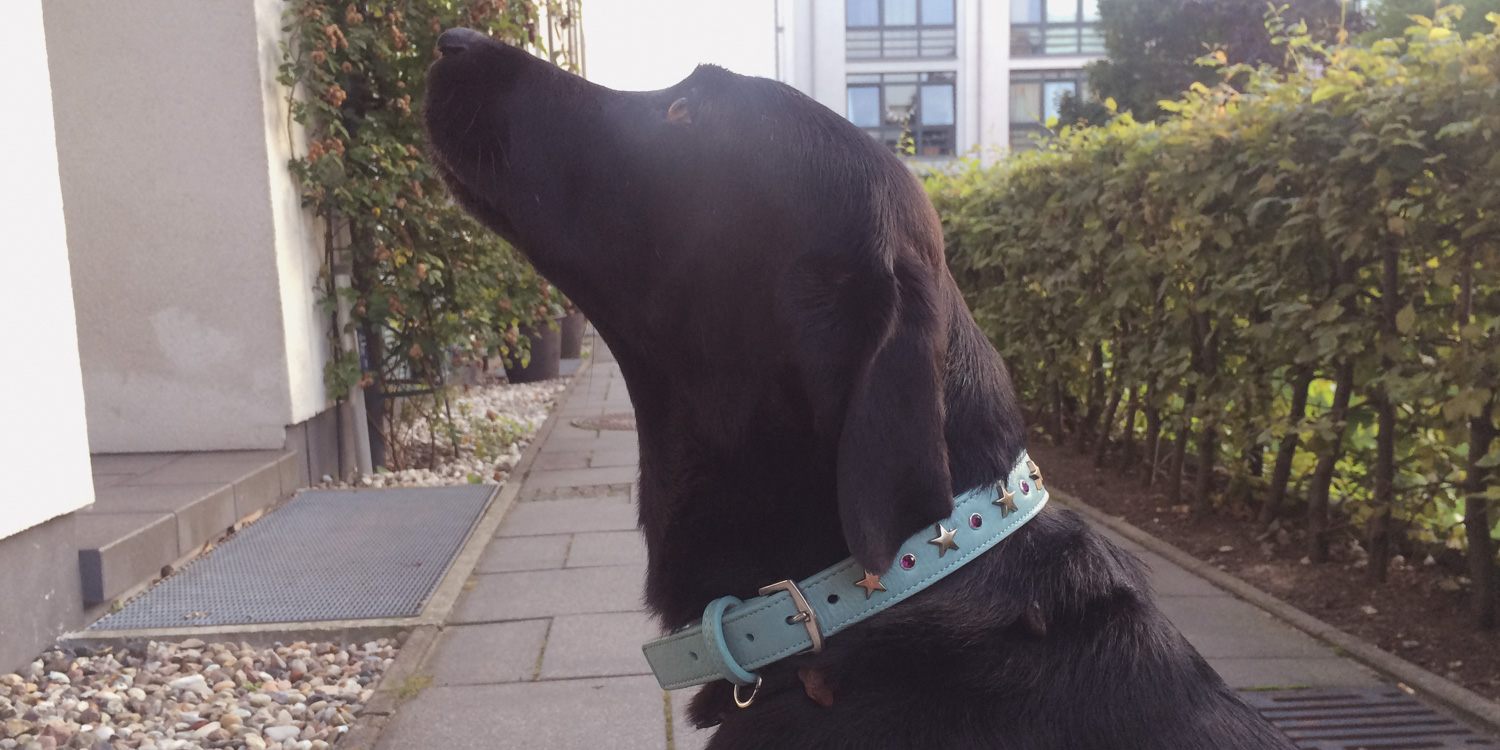 Was meint ihr dazu? Interesse an wunderschön verarbeitenden Halsbändern aus der Stadt die niemals schläft 😉